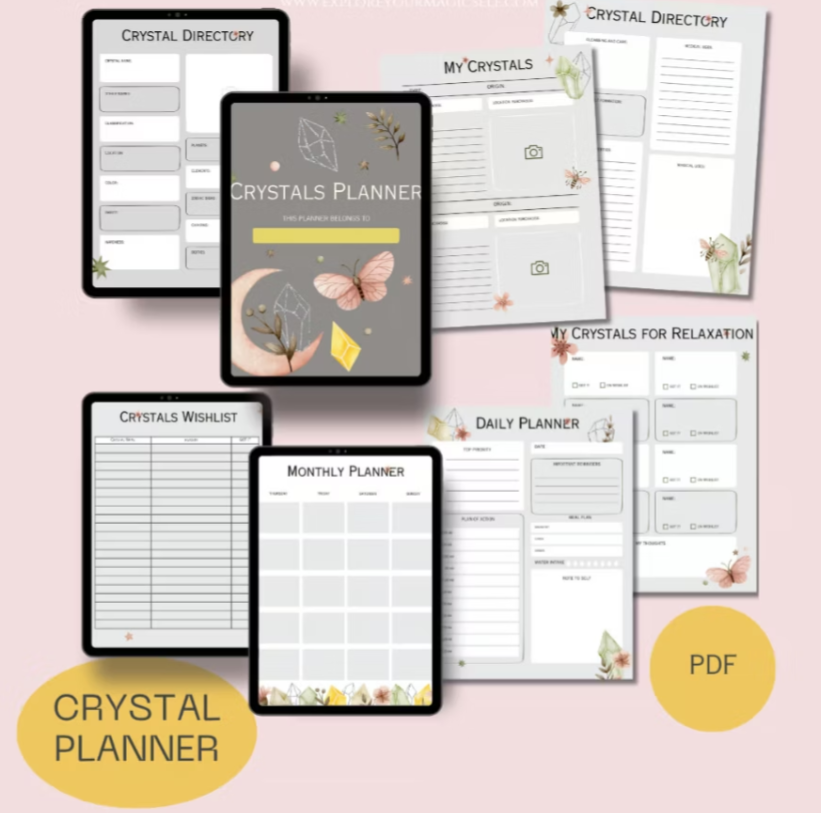 In this printable offer, you'll receive 24 pages from our full-size Crystal Planner designed to help you identify and track, and use your crystals.
You can print all or some of the pages. If you use a digital planner app that allows you upload PDF files, this planner will work in that too.
Includes 24, 8.5 x 11in. US letter-size pages in PDF format.
By claiming this offer, you are joining our mailing list. You'll receive regular tips, tools, and inspiration to support your ongoing journey of self-discovery. Join us today and start exploring your magic self!
You will get a PDF (16MB) file. 
$10