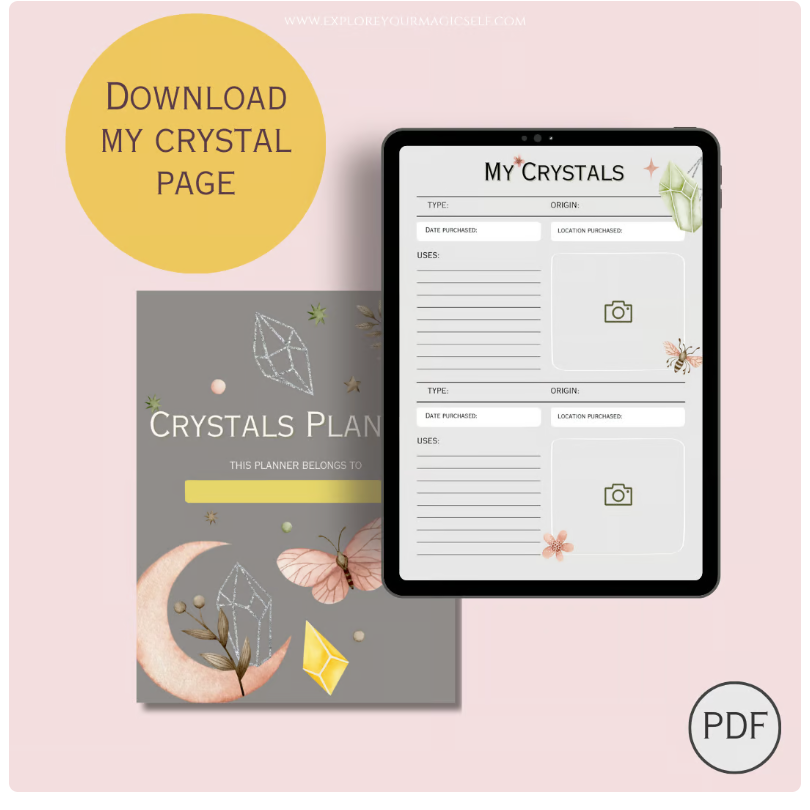 In this free opt-in offer, you'll receive a workbook page from our full-size Crystal Planner designed to help you identify and track your crystals.
Set up to track where and when you got the stone. What you use it for (or what it is commonly used for) and a place to include a picture of the stone. This can be good for learning all about your favorite and unique crystals.
By claiming this offer, you are joining our mailing list. You'll receive regular tips, tools, and inspiration to support your ongoing journey of self-discovery. Join us today and start exploring your magic self!
You will get a PDF (3MB) file