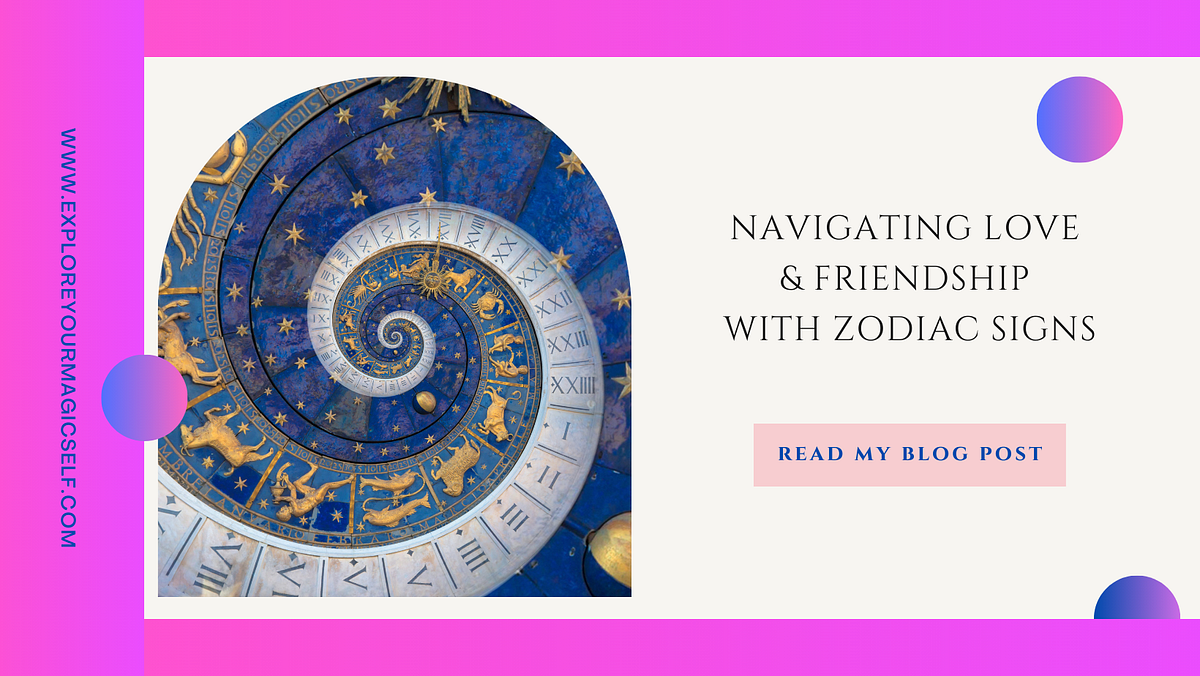 If you've ever found yourself scratching your head (or shaking your fist at the heavens), wondering why your romantic or platonic relationships feel like a rollercoaster, you are not alone. We've all Googled at some point (don't even try to deny it) - love and friendship compatibility through the zodiac. 
And let's get one thing straight: this isn't about just "star-crossed lovers" but "star-guided friendships," too. Yeah, the constellations are pulling double-duty up there.
Why Should You Even Care About Zodiac Signs?
Before you skeptics roll your eyes into another dimension, hear me out. The zodiac can offer insightful nuggets about your personality, behavior, and even how you jive with others. Is it the be-all and end-all of your identity? Of course not. 
But can it offer you useful guidelines for navigating the intricate dance of human interaction? You bet your ass it can!
The Basics of Zodiac Signs

A Brief Tour Through the Astrological Ages

Astrology dates back to Babylonian times. While our ancestors didn't have dating apps to swipe left or right, they had the night sky, and they noticed patterns—like how certain constellations were present when certain people were born. Fast forward to today, we've got 12 zodiac signs, each one as complex as the next Instagram algorithm.
Your Zodiac Sign
When someone asks, "Hey, what's your sign?", they usually mean your sun sign. That's the one determined by your birth date. But in reality, you've got a moon sign, rising sign, and a whole celestial resume to consider. Your sun sign reflects your essence, your moon sign your emotions, and your rising sign how you present yourself to the world.
What's the Big Deal About Zodiac Compatibility?

Ever felt an immediate click or clash with someone? Maybe it's not just pheromones at play. It could be your zodiac signs harmonizing like a '90s boy band or clashing like pirates and ninjas (they do clash, right?).
Sun, Moon, Rising: The Holy Trinity
Compatibility isn't just about sun signs. Your moon and rising signs also play pivotal roles. Think of these three signs as the layers of a jawbreaker candy. Each layer offers a different flavor (or challenge), but together they give you the full experience.
Debunking Misconceptions: It's Not Just About Sun Signs
Seriously, if I hear one more person say, "I'm an Aries, so we can't date," I'll scream into the cosmic void. People, don't limit yourselves to sun sign compatibility! It's more intricate than that!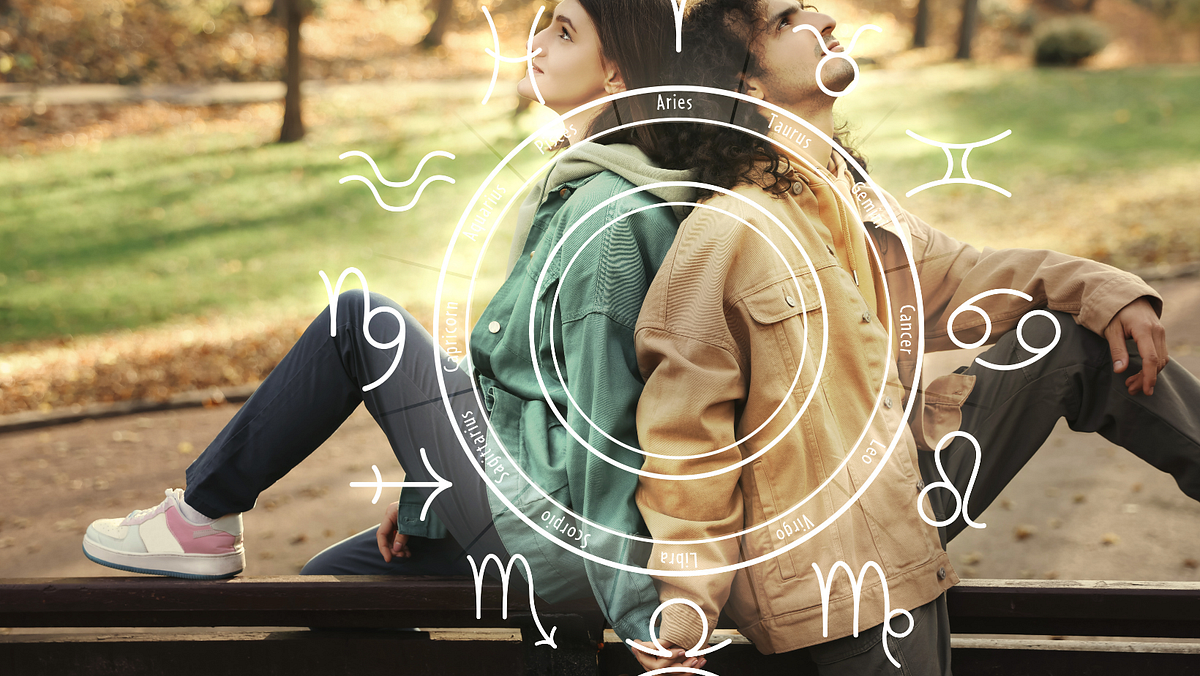 When Love Burns (Out): Zodiac Red Flags—Because Not Every Flame is Eternal
Now, let's talk cautionary tales. Some zodiac combos are like a double-edged sword—exciting but potentially destructive. Aries and Scorpio, I'm looking right at you. You're both ruled by Mars, and that brings a passionate intensity that can either fuel a lifelong love affair or burn everything to ashes.
Example: Aries and Scorpio—Playing with Fire
When Aries, the impulsive fire sign, meets Scorpio, the intense water sign, you've got a steamy, passionate dynamic that's truly electrifying.
It's like putting together gasoline and a match—a blaze is guaranteed. But beware: this same fiery connection can quickly turn volatile.
If Aries' impulsiveness clashes with Scorpio's deep emotional intensity, things can go south fast. It might be a wild ride, but are you both prepared for potential heartbreak?
Tip: Astrological Mitigation
If you find yourself in one of these tricky zodiac relationships, don't worry. Astrology gives us tools to mitigate these challenging aspects. 
For example, if you're an Aries deeply in love with a Scorpio, focus on the harmonious aspects of your charts to cool down potential conflicts. Maybe your moons are compatible, offering an emotional balm to your fiery natures.
These astrological insights are not doomsday predictions but signposts along your celestial journey. 
Knowledge is power. Understanding your love compatibility can guide you through the labyrinth of human emotions. Would you rather walk through a maze blindfolded, or with a map and compass? I know my choice. What's yours?
Astrology in the Friendship Zone: Navigating the Stars for Soul Bonds

We get by with a little help from our friends, right? I mean, if they made a song about it, it's true. But friendships can be as complex and unpredictable as a Mercury retrograde, leaving us puzzled and bewildered. 
The good news is, astrology can be our celestial guidebook to the friendship realm. Just as you would look up the weather forecast before heading out, why not consult the stars to see the astrological forecast of your friendships? 
Are you the "Rachel" looking for your "Monica" or the "Chandler" in search of your "Joey"? That reference probably dates me, huh?
Example: Friendship During Mercury Retrograde
Mercury retrograde gets a bad rep, and for a reason. It's commonly known as a dreaded time when communication becomes as tangled as a ball of yarn after a cat's had its way with it. 
Friendships are no exception. How many times have you sent a text only to realize it came out all wrong during this astrological hiccup? The beauty of astrology is that it forewarns us. If you know Mercury retrograde is lurking, double-check those texts and emails to your friends.
The Perfect Zodiac Besties
Hold on, let's dig deep for a second. Think about your closest friends—the ones you'd call at 3 a.m. when the weight of the world is crushing you. Got their faces in your mind? Great. 
Now consider their zodiac signs. Do you see any patterns? Signs that are elementally compatible often make for the most natural friendships.
Example: Cancer and Pisces—The Emotional Powerhouse
Cancer and Pisces, both water signs, make for the emotional therapists of the zodiac. 
Imagine this scenario: Cancer is feeling down, and who else to understand them but Pisces, the empath of the zodiac? Together, they create a safe space for emotional expression and healing. Their friendship is like an oasis in a desert—always refreshing, always nurturing.
When Friendship Gets Rocky
Even the best friendships hit rocky patches. Just like any relationship, friendships are not exempt from conflict. Sometimes our zodiac energies end up clashing instead of harmonizing, causing cosmic scuffles that even a Venus retrograde would cringe at. 
The trick? Achieve balance and mutual understanding.
Example: Aquarius and Capricorn—A Cosmic Challenge
Take Aquarius, an air sign known for its love of freedom and innovation, and pair them with Capricorn, an earth sign who values tradition and stability. 
While they might get along on a surface level, deeper interactions could lead to conflict. 
Aquarius finds Capricorn too rigid, and Capricorn finds Aquarius too flighty. But hey, if they both work on understanding the essence of their zodiac nature, they can turn their differences into complementary strengths.
Imagine an Aquarius inspiring Capricorn to think outside the box, while Capricorn provides Aquarius with the grounding they sometimes desperately need.
Tip: Astrological Peacemaking
When friendships hit a rough patch, knowing your friend's astrological profile can offer solutions. For example, if you're a Leo and you find yourself clashing with a Virgo friend, remember that Leos appreciate direct confrontation while Virgos prefer thoughtful discussion. 
Adjust your approach accordingly for smoother communication.
In the end, friendships, like life, are a constant work in progress. The celestial dynamics at play offer us an invaluable roadmap. But while the stars may guide us, they don't bind us.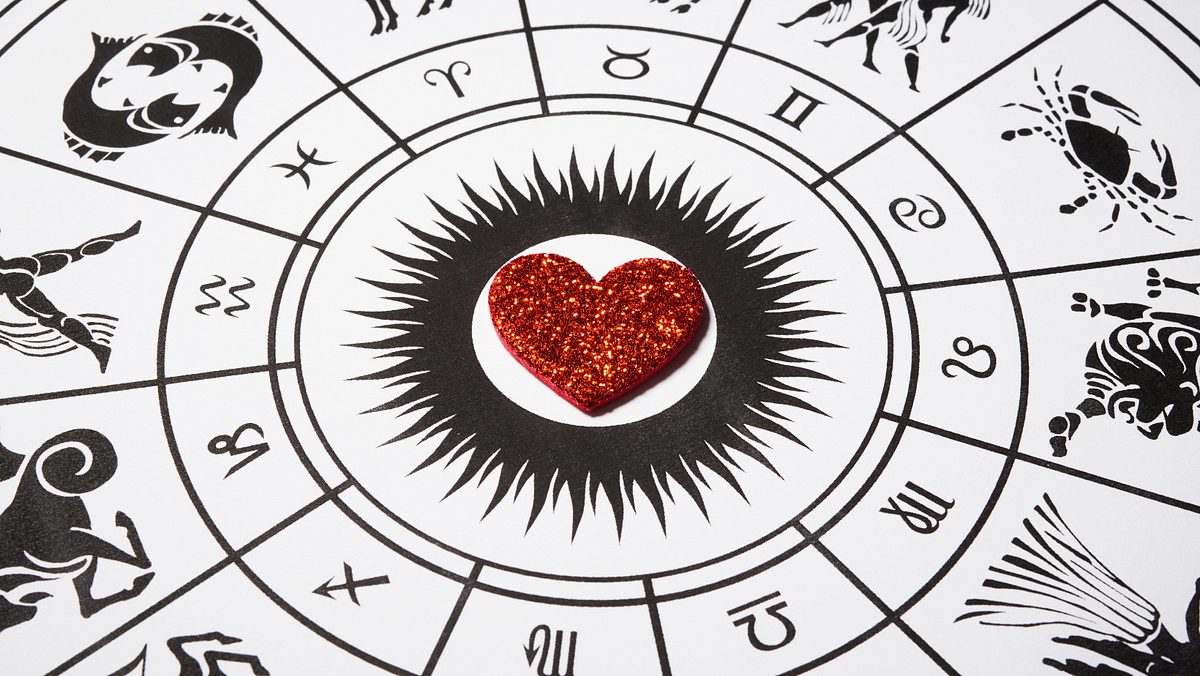 Tips for Navigating the Zodiac Maze
Ah, navigating the zodiac maze—it's like trying to find your favorite crystal in a room full of sparkling gemstones. You're drawn to many, but only a few resonate with your unique energetic vibe. 
Confusing? Absolutely. A rewarding journey of self-discovery? You bet! But where do you even start?
Astrology Apps: Your Pocket Oracle
In this digital age, your smartphone can be your personal Oracle. No, I don't mean you should throw out your sacred tarot cards, but apps like Co-Star, TimePassages, or The Pattern can give you a snapshot of your celestial energy right at your fingertips.
Example: Real-time Transit Alerts
You know that one friend who always knows when something significant is happening in the sky? These apps can be that friend. If Mercury is going retrograde or Venus is entering a new sign, these apps will give you a heads-up. So the next time you feel an emotional whirlwind coming on, you might just find that the Moon is in Cancer, pulling all those feelings to the surface.
Birth Charts: Your Spiritual Blueprint
Ever felt like you were born with a specific purpose but don't know what it is? A birth chart can help clarify that cosmic assignment. All you need is your birth date, time, and location. Voila! The universe's plan for you unfolds in the form of planets, houses, and aspects. And trust me, diving deep into your birth chart is like opening a spell book that was written just for you.
Example: Mars in Leo in the 5th House
Let's say Mars, the planet of drive and ambition, is in Leo and stationed in your 5th house of creativity and self-expression. That's like having a cosmic cheerleader shouting, "Express yourself! Be bold!" And because it's Mars we're talking about, you'll feel a compelling urge to act on this energy—maybe by launching a creative project or taking the stage in some way.
Compatibility Reports: Love's Cosmic Compass
We've all been there: smitten by someone only to find out they're not who we thought they were. Astrological compatibility reports can be eye-opening here. Don't get me wrong; they're not going to decide whether or not you should be with someone. But they can offer some valuable insights.
Example: Venus in Aries vs Venus in Pisces
Imagine your Venus is in Aries, and you're all about that passionate, spontaneous love. But your partner's Venus is in Pisces, leaning more towards emotional depth and romantic daydreams. The compatibility report will highlight these differences. Armed with this knowledge, you both can find ways to meet in the middle—maybe an adventurous date that ends with a deep emotional conversation?
Synastry & Composite Charts: Advanced Astro Love
If you're an astrological novice, synastry might sound like some advanced spellwork—and it kinda is. Synastry charts compare two people's birth charts to identify complementary aspects and potential challenges. Composite charts, on the other hand, create a whole new chart that represents the relationship itself.
Example: Sun Conjunct Moon Synastry Aspect
If your Sun sign is conjunct (same sign or close by) your partner's Moon sign, you're looking at an effortless emotional connection. You'll "get" each other on an almost psychic level. It's like you've known each other for lifetimes—maybe you even have!
Navigating the Maze with Intuition: The Final Touch
Astrology gives you the map, but your intuition is the compass. Sure, your Moon sign might make a square aspect to someone's Sun sign, indicating potential emotional tension. But if your gut is telling you to explore that relationship, listen to it!
Example: Trusting Your Inner Guide
Maybe you're a Virgo Sun, and you've just met an intriguing Pisces Sun. On paper, opposites. In reality? It could be a magnetic pull you can't explain, and guess what? Sometimes the soul knows before the stars do.
Celestial Guidelines, Not Celestial Mandates
It's like having a wise mentor whispering ancient truths in your ear. But at the end of the day, you make the choices. The stars may influence us, but they don't define us. 
In a nutshell, the zodiac can be a useful tool for understanding yourself and others, in both love and friendship. Remember, you're not fated to a doomed relationship just because you're a Leo and they're an Aquarius.
It's all about understanding, compromising, and occasionally consulting your horoscope when Mercury is in retrograde.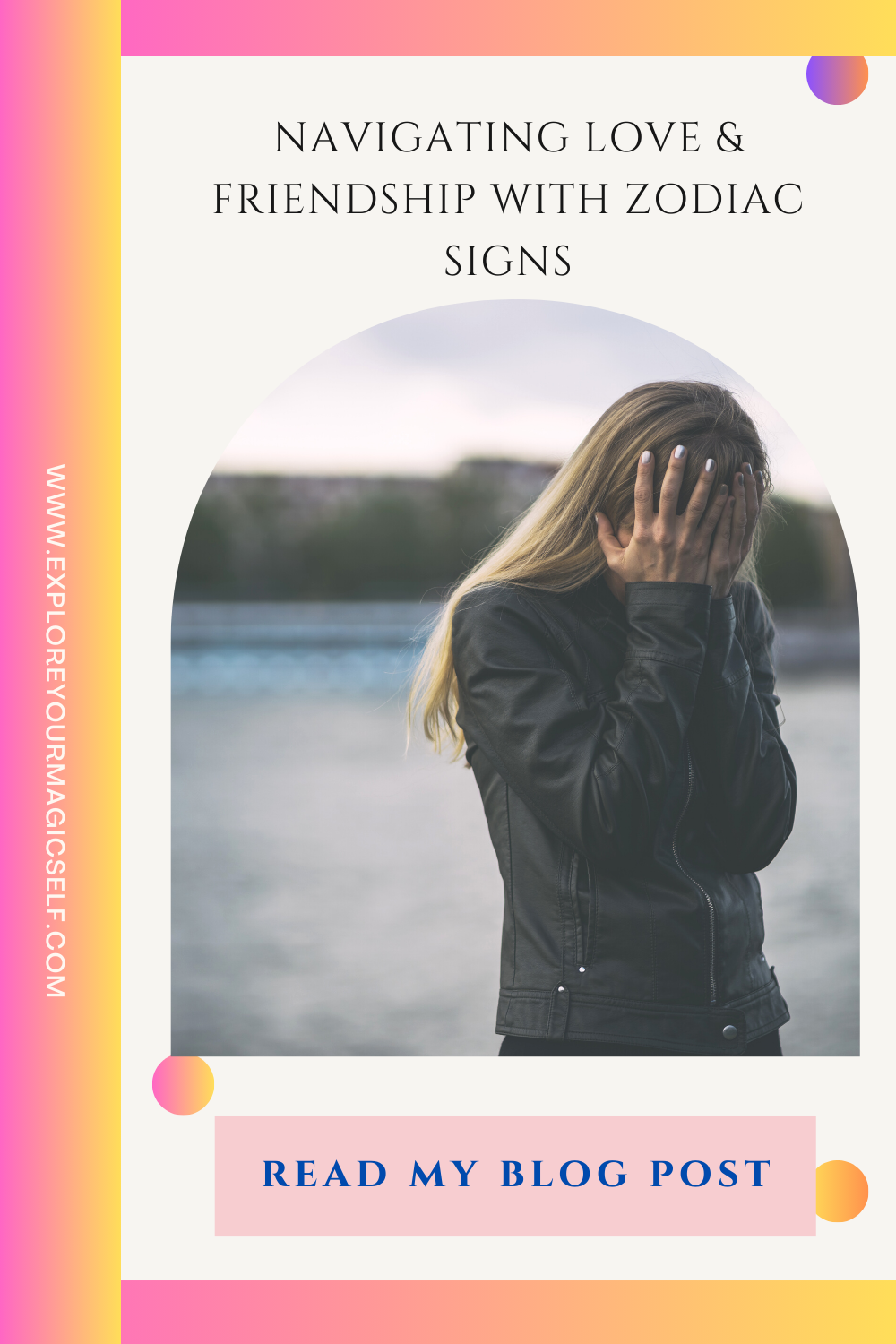 FAQs

Is zodiac compatibility scientifically proven?
Not exactly, but it's fun, and many find it insightful!
Can incompatible zodiac signs make a relationship work?
Absolutely! With understanding and compromise, anything is possible.
What are the best apps for zodiac compatibility?
Co-Star and The Pattern are fan favorites.
Is zodiac compatibility relevant in long-term relationships?
It can be, but it's not the only factor to consider.
Do moon signs or rising signs matter more for compatibility?
Both offer unique insights. It's like asking which child is your favorite!


Sources