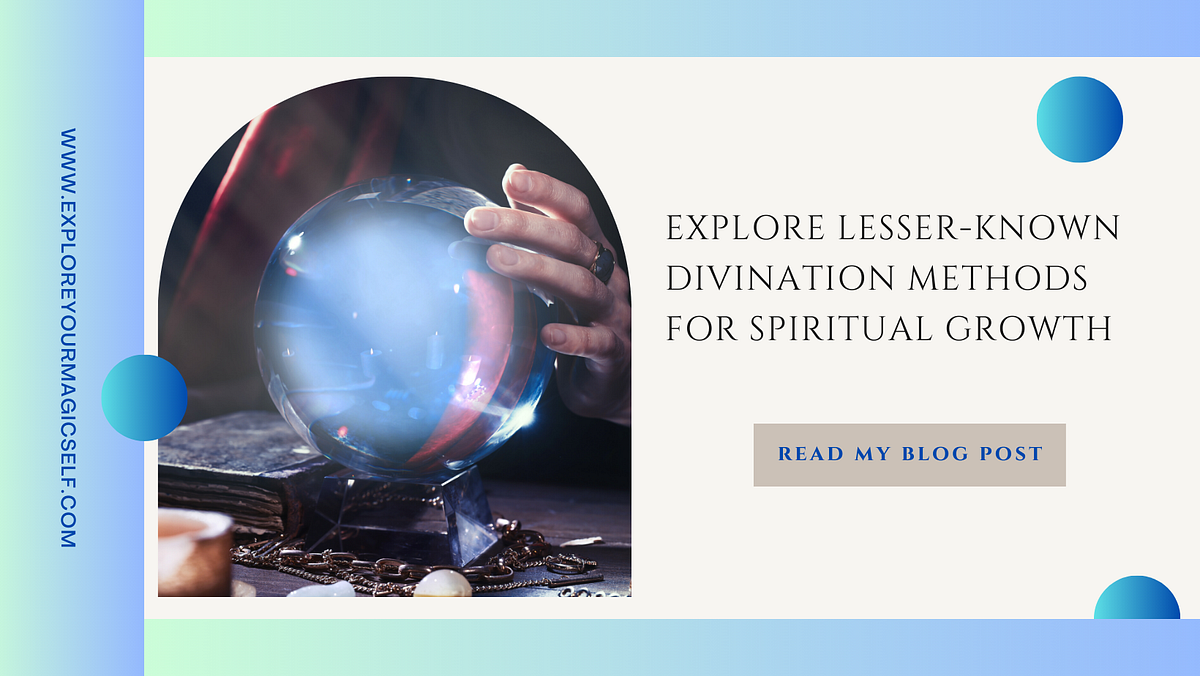 Have you ever felt that inkling, that nudge from the universe, urging you to look beyond the usual tarot and oracle cards? Oh, you know what I mean. The world of divination is vast and as intricate as a spider's web, just waiting for you to stumble in and unravel its mysteries.
Let's Talk Divination, Shall We? 
We've all heard of tarot cards and crystal balls, but there's so much more out there. Trust me, your spiritual toolbox can get way more interesting! So today, we're diving into some lesser-known but equally magical ways to get your divination on. Buckle up, this is gonna be one exciting spiritual rollercoaster! 
Scrying: Your Crystal Ball Awaits, and So Does a Universe of Possibilities 🌕✨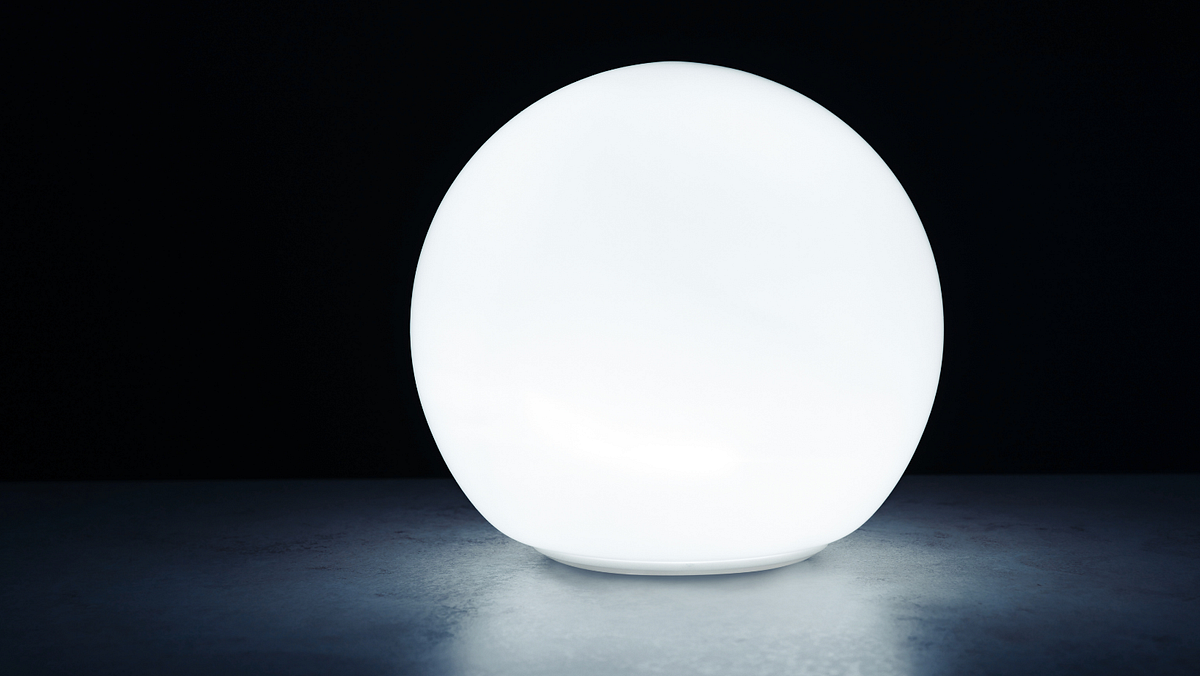 Hey, who hasn't been captivated by that scene in movies where the wise old sage peers into a crystal ball and suddenly the future unfurls before them? That's scrying, my friends, and it's not just for wizards and fairy godmothers. You can totally get into this, and no, you don't have to splurge on a crystal ball to make it happen.
Reflective Surfaces Are Your New Best Friend 
First off, let's talk options. Crystal balls are great, but they're just one vehicle for this psychic road trip. You can also use mirrors, reflective pools, and even bowls of water. Heck, some people get their mystical on by gazing into a flickering candle flame. The idea is to focus on a reflective or semi-reflective surface that helps your mind relax and opens the doorway to your subconscious.
Setting the Scene for Your Scrying Sesh 
Okay, so setting matters. You're going to want to find a quiet, dimly lit space where you won't be interrupted. Maybe light some incense or put on some ambient music to get those good, mystical vibes going. The goal is to create a sensory experience that helps you shift from everyday awareness to a more intuitive state of mind.
The Real Magic? Your Intuition 
When you're gazing into your chosen surface, the aim isn't to "see" with your physical eyes, but rather with your inner vision. You might start to notice patterns, colors, or images appearing in your mind's eye. The key here is not to force it. Let your subconscious take the lead, and you might just be surprised by the insights that come flooding in.
Keep a Scrying Journal 
Once you're done, it's super useful to jot down whatever came up during your session. Even if it doesn't make sense right away, these notes can become a valuable resource. Over time, you'll start to recognize recurring symbols and themes, helping you hone your interpretive skills.
Resources for Aspiring Scryers 
If you're looking for a roadmap, check out "The Art of Scrying and Dowsing" by Ambika Wauters. It's packed with beginner tips and goes in-depth about different scrying mediums and techniques. Really, it's like the Lonely Planet guide for your scrying journey.
So, whether you're new to this or a seasoned psychic, scrying offers a fascinating way to deepen your intuitive skills. Who knows what secrets the Universe might reveal when you peer into that bowl of water? 
Runes: The Stones Have Spoken, and You'll Want to Listen 🗿🔮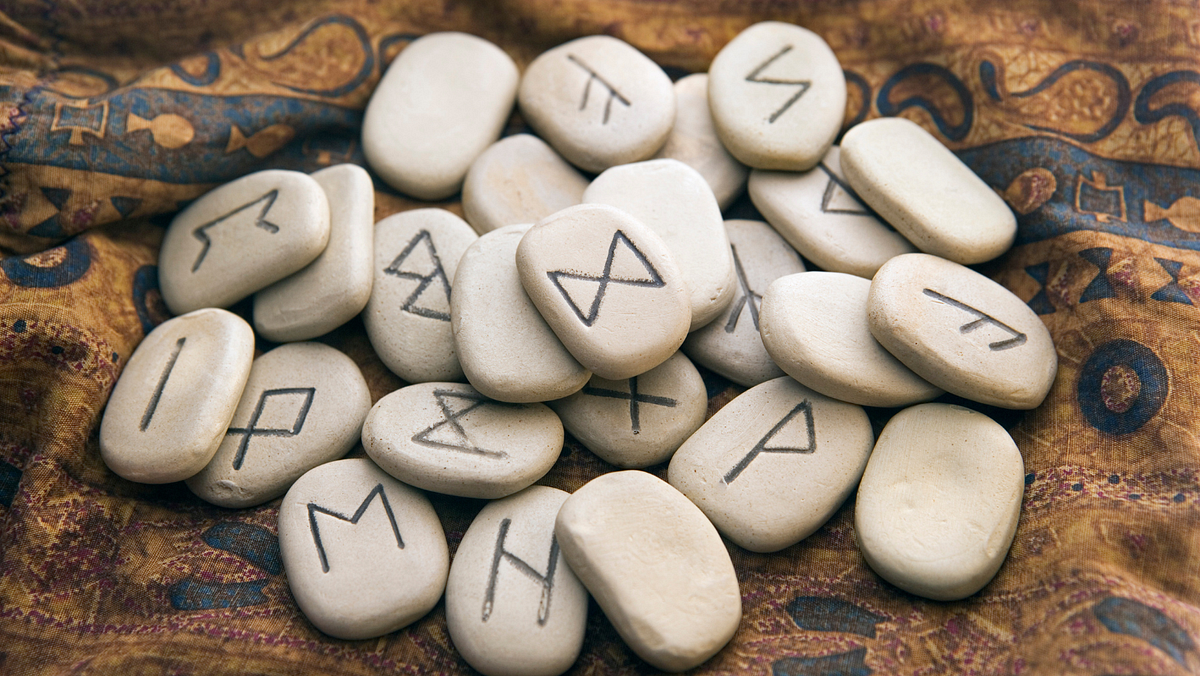 Okay, friends, if you're the type who goes all heart-eyed for anything that smells like ancient wisdom or has a Viking vibe, then runes are your jam. Imagine holding stones or pieces of wood inscribed with symbols that are basically cosmic emojis sending messages from the universe. Cool, right?
The ABCs of Runes: Meet the Elder Futhark Alphabet 
First, a mini-history lesson: Runes are based on the Elder Futhark alphabet, which sounds like something straight out of a Tolkien book but is actually the oldest form of the runic alphabet. Each rune isn't just a letter; it's a symbol that holds a ton of meaning—from concepts like 'joy' and 'harvest' to more complex ideas like 'transformation' or 'fate.'
Casting Your Cosmic Net 
There's more than one way to cast runes, but most methods involve shaking them in a bag and then casting them onto a cloth or table. The way they land, and which runes are face up, gives you the cosmic scoop. Some people also like to pull a single "rune of the day" each morning, almost like a spiritual weather forecast.
Interpreting the Runes: It's More Art Than Science 
Now, how do you understand these ancient emojis? This is where your intuition comes in. You'll look at the pattern the runes make and allow your instincts to guide your interpretation. Some runes have a different meaning if they're upside down, adding another layer to the mix. Just like a good poem, a rune reading often holds multiple layers of meaning.
Dive Deeper with the Right Guide 
Ready to jump into the world of runes? A stellar starting point is "The Book of Runes" by Ralph H. Blum. It's beginner-friendly and covers everything from the history and meaning of each rune to different methods of casting. It's your one-stop shop for becoming a rune-reading rockstar.
Why Runes? Why Now? 
Why add runes to your spiritual toolkit? Aside from being an incredibly cool conversation starter, they offer a tangible, hands-on way to engage with your intuition. Each reading is a little journey where you'll discover insights that might just make your day—or hey, your year—a little brighter.
So, if you've ever felt the call of the ancient or simply love the idea of a tactile, earthy form of divination, give runes a go. You never know, the stones might just have something game-changing to say. 
I Ching: Ancient Wisdom That's Still Dropping Knowledge Bombs 🏮🔮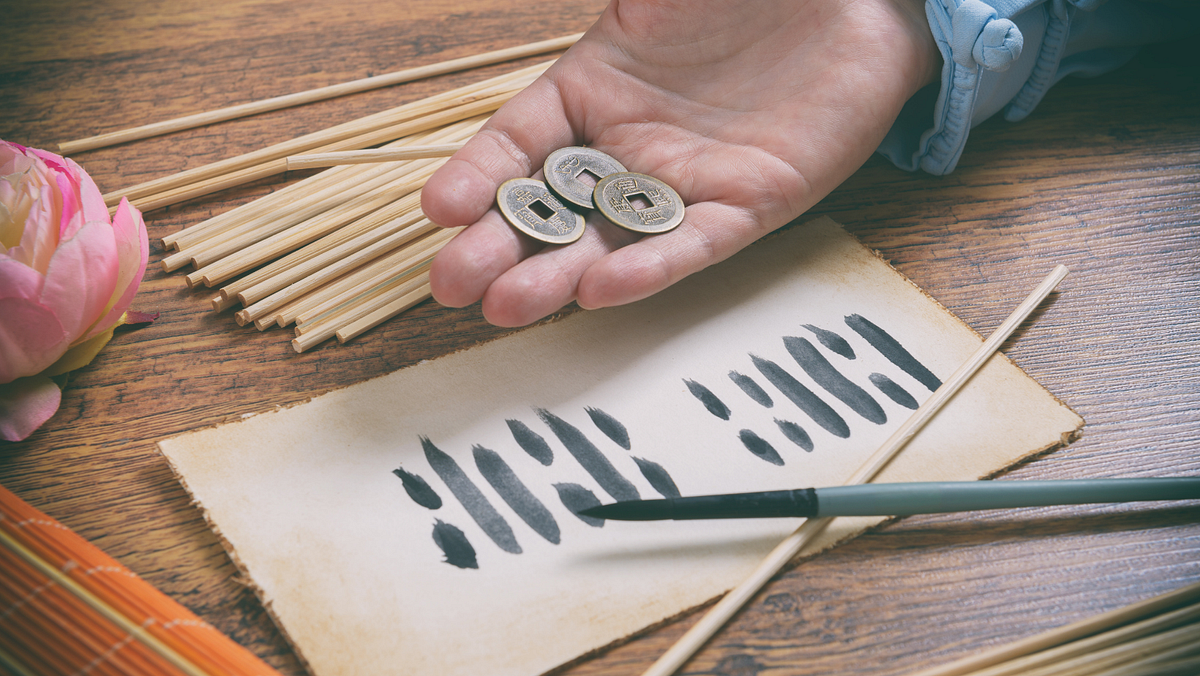 Alright, let's jet-set to the Far East, folks! Meet the I Ching (pronounced "Yee Jing"). This isn't some dusty old book; it's like the OG life coach that's been dishing out wisdom for more than 3,000 years. Want to navigate a tricky relationship, make a career move, or just ponder the meaning of life? The I Ching has got your back.
I Ching 101: A Crash Course 
So, what's the deal with these hexagrams? Picture a set of six lines stacked on top of each other. These lines can either be broken (that's yin) or unbroken (that's yang). Combine them in different ways, and you get 64 unique hexagrams. Each hexagram is like a little chapter in a book, full of stories, advice, and food for thought.
Casting Coins or Yarrow Stalks: Choose Your Adventure 
Now, you're probably thinking, "How do I get one of these hexagrams?" Traditionally, you'd toss a set of coins or yarrow stalks (yeah, they're a type of plant) to form your hexagram. Heads and tails, or the particular arrangement of the stalks, will dictate whether you get a broken or unbroken line. It's like playing cosmic bingo, but instead of shouting "bingo!", you're nodding thoughtfully at timeless wisdom.
Ancient Wisdom Meets Modern Life 
So what do you do once you have your hexagram? Time to dive into the I Ching text. Each hexagram is matched with ancient writings, poems, and parables that you interpret in the context of your situation. It's a conversation between you and the text, and you'll be amazed at how relevant the advice can be. It's like ancient Chinese Twitter—short, sweet, and to the point.
Your Guide to Unlocking the I Ching 
Feeling intrigued but don't know where to start? "The I Ching, or Book of Changes" by Richard Wilhelm and Cary F. Baynes is your beginner-friendly ticket into this ancient practice. It not only provides translations of the text but also gives you the lowdown on how to cast hexagrams and make sense of their messages.
Why Bother with the I Ching? 
Here's the thing—the I Ching is more than a divination tool; it's a philosophy, a way of looking at life. It teaches you to flow like water, adapt like the wind, and take things as they come. It's pretty much ancient mindfulness wrapped up in a compelling ritual.
So, next time you're faced with a tough decision or just want a fresh perspective, consider asking the I Ching. This isn't some fortune cookie nonsense; it's millennia of human wisdom packed into 64 hexagrams. Trust me, it's a game-changer. 
Pendulum Divination: It's All in the Swing, Baby! ⚖️🔮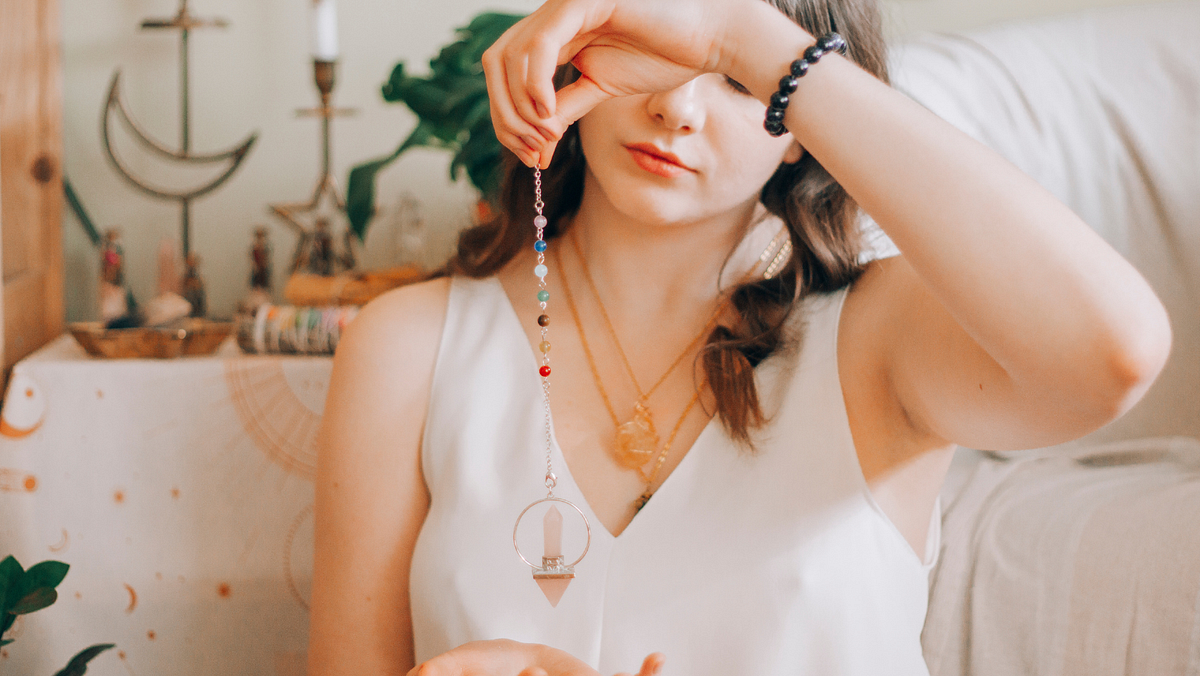 So, you're the indecisive type? Can't pick between Netflix shows, let alone life-altering decisions? Say hello to pendulum divination, also known as dowsing. This ancient technique uses a pendulum—a weighted object hanging from a string or chain—to guide you through the foggy maze of choices, questions, and curiosities. And the best part? It's like having a psychic in your pocket!
How it Works: Pendulum 101 
Here's the skinny: You hold the pendulum steady, ask it a question, and watch how it moves. The pendulum might swing side to side, back and forth, or in a circle. Each movement has a meaning that you interpret as your answer. It's kinda like the Magic 8-Ball, but way more OG.
But Wait, There's More! 
You think that's cool? Pendulum divination isn't just for yes-or-no questions. Advanced dowsers use it for all sorts of stuff—finding lost objects, checking out energy fields, and even tapping into past lives. You can also use different types of pendulums made from various materials, like crystal, metal, or wood, each said to have its unique energy vibe.
A Word of Caution: Don't Just Wing It 
Hold your horses! Before you start swinging that pendulum like a pendulum in a clock (see what I did there?), know this: Technique matters. Your hand needs to be steady, your mind clear, and your question specific. And for the love of all t
hings mystical, don't use it to predict lottery numbers or medical outcomes, okay?
Your Go-To Guide: Pendulum Magic for Beginners
Want to dive deeper into this swinging world? "Pendulum Magic for Beginners: Tap Into Your Inner Wisdom" by Richard Webster is your starter pack. This book will guide you through the do's and don'ts, the symbolism of different movements, and even how to program your pendulum for personalized responses. It's like the "Pendulum Divination for Dummies," but way cooler.
Why You Should Give it a Whirl 
The beauty of pendulum divination is its simplicity. No cards to shuffle, no complicated symbols to memorize—just you, your pendulum, and the questions you seek answers for. It's a direct line to your intuition, an invitation to tune in and listen to your inner wisdom.
So grab that pendulum and let it swing! Your destiny awaits, and it's hanging by a thread—literally. 
Ogham Staves: Trees Talk, You Just Gotta Listen 🌳🍃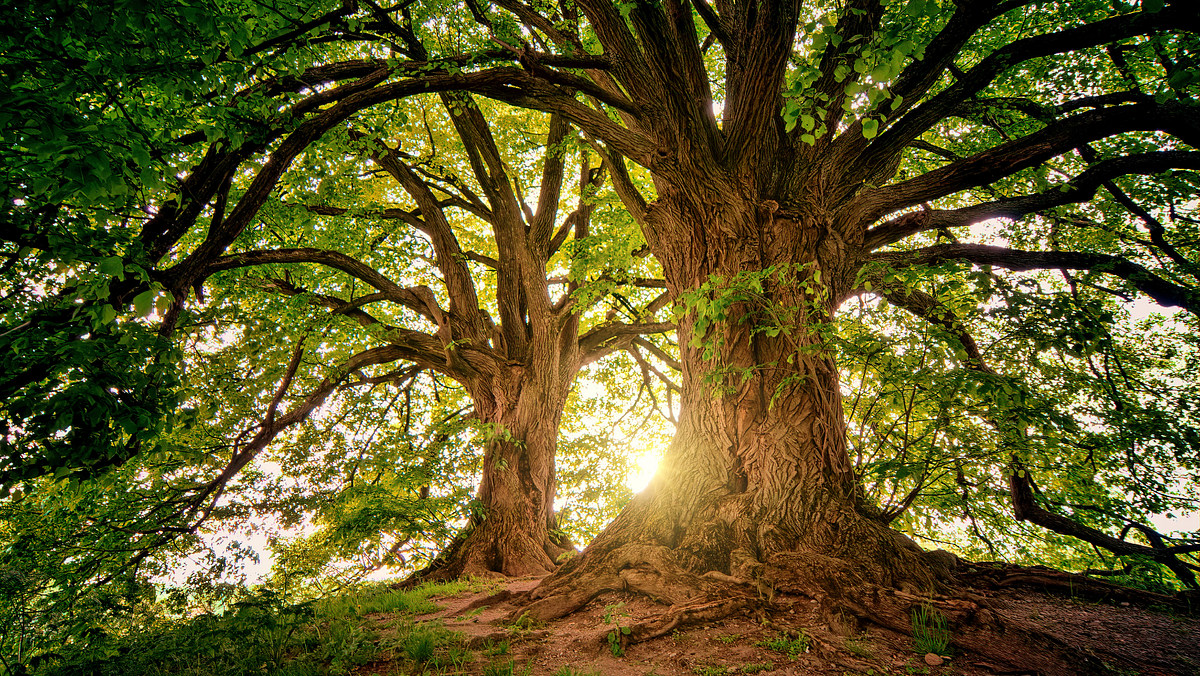 If you've ever felt a mystical vibe while walking through a forest, then Ogham staves are the next magical step for you. Imagine having a one-on-one convo with ancient Celtic tree spirits—because that's basically what Ogham is all about.
Straight from the Celtic Playbook 
Ogham is an ancient Celtic script, a set of markings that are kinda like the OG emojis, each representing a different type of tree. Yep, you read that right. Each symbol on the staves is a shoutout to a specific tree like Oak, Birch, or Willow, and each tree has its own unique wisdom to share.
How to Ogham Like a Pro 
Here's how it goes down: You cast these wooden staves (often made from the actual trees they represent!) onto a cloth or the ground, and the way they fall tells you what's up. Depending on their position and the symbols facing up, you can interpret messages about your life, future, or any burning questions you have. Kind of l
ike nature's way of texting you life advice.
The Trees are Full of Secrets 
And it's not just "You will find love" or "Money is coming" kinda stuff. We're talking deep, soulful messages that tap into the natural cycles of life, death, and rebirth. Each tree spirit is believed to have its own personality and domain of wisdom. The Oak might counsel you on strength and stability, while the Willow could offer insights into intuition and dreams. It's like having a council of wise tree-elders at your beck and call.
Your Nature Connection Deepens 
The Ogham staves don't just offer guidance; they help you build a deeper connection with nature. Practicing Ogham divination regularly can make your walks in the forest or your moments under a tree feel like a visit to an old friend.
Dive Deeper with Ogham: The Celtic Oracle of the Trees
Ready to go full-on tree whisperer? "Ogham: The Celtic Oracle of the Trees" by Paul Rhys Mountfort is your enchanted forest guidebook. It's packed with the history of Ogham, the meanings of each tree, and step-by-step guides to casting and interpreting the staves. You'll never look at a forest—or a stick—the same way again.
So if you're looking to branch out your spiritual practice (see what I did there?), give Ogham staves a go. Your inner Druid is calling! 
Tasseography: Your Tea Leaves Have Gossip ☕🍃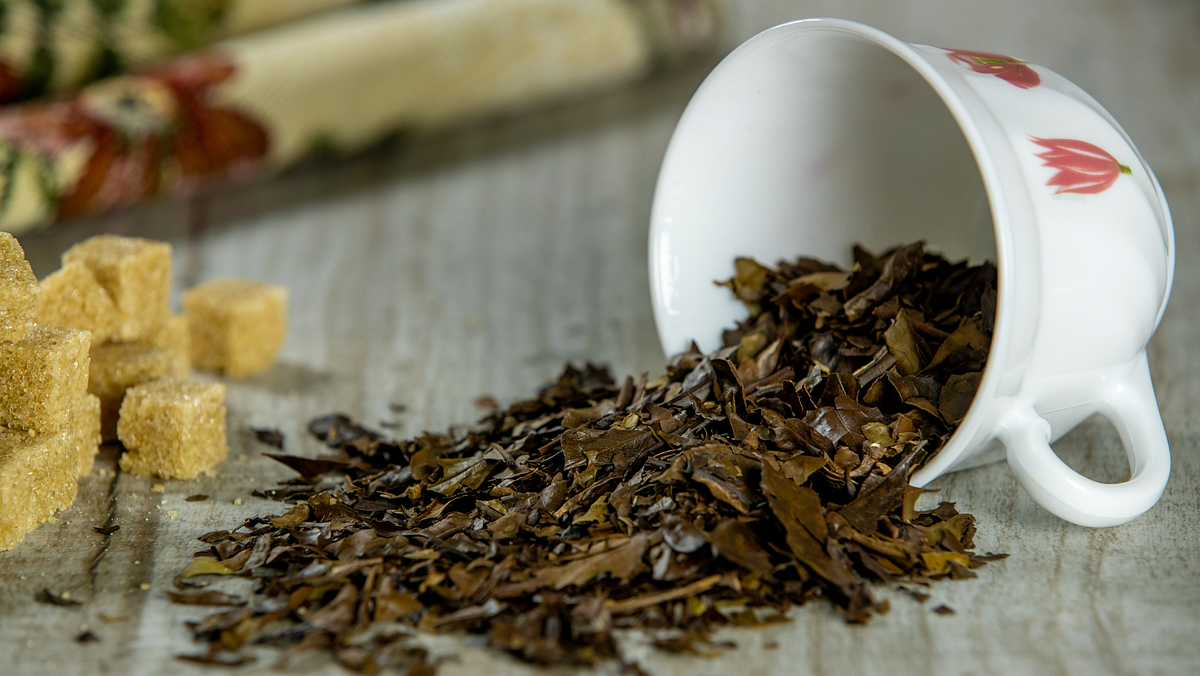 If you thought tea was just for sipping, think again—those leaves at the bottom of your cup are whispering secrets! Tasseography, or tea leaf reading, turns your tea time into a mystical experience, offering insights as you enjoy your Earl Grey or chamomile.
Brewing Insight One Cup at a Time 
Here's the basic scoop: After you've enjoyed most of your tea, you take a look at the remaining tea leaves at the bottom of your cup. The shapes and patterns they form aren't random; they're symbols ripe for interpretation. Swirls, lines, dots, and even more intricate shapes like hearts and animals can pop up, each with its own tantalizing tidbit of wisdom.
Steeping in Tradition 
Though it sounds like a quirky hobby, tasseography has roots that dig deep into various cultures, spanning from ancient China to Greece and the Middle East. People have been decoding these brewed beauties for centuries, seeking guidance on love, health, wealth, and more. So yes, you're joining a very exclusive, very old tea party.
Your Cup, Your Story 
The coolest part? The story your leaves tell is uniquely yours. Depending on the question you have in mind or the thoughts clouding your day, your reading can range from simple life tips to profound spiritual messages. It's like having a personalized horoscope, but brewed to perfection just for you!
Spilling the Tea on How to Get Started 
Ready to pour yourself into this? "Tea Leaf Reading for Beginners" by Caroline Dow is a starter pack for budding tea leaf readers. This book walks you through the basics, from choosing the right tea to understanding common symbols and even how to conduct readings for friends and family. It's as comforting and enriching as the tea itself.
Take Your Tea Beyond the Sip 🌱
So why settle for a simple cup of tea when you can turn it into a moment of mystical self-discovery? With tasseography, every tea session becomes a secret meeting with destiny. Your next "aha" moment is just a sip and a gaze away!
So go on, spill the tea—literally—and see what the leaves have in store for you! 

Bibliomancy: When Books Become Oracles 📚🔮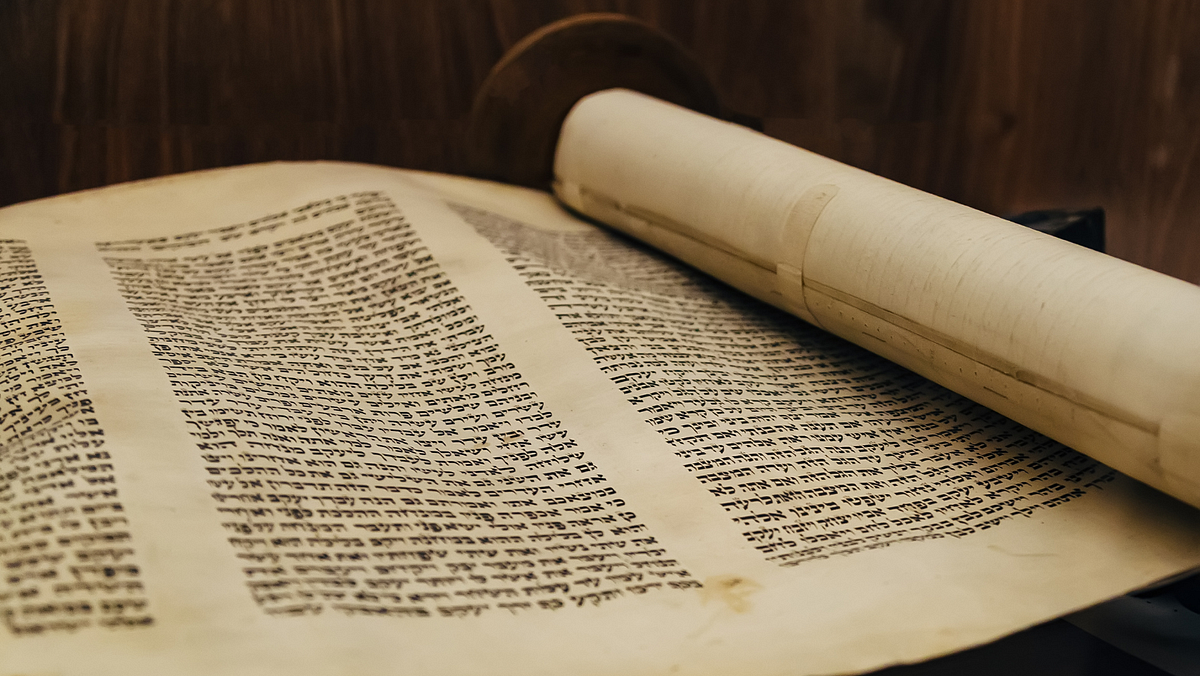 Alright, book lovers, brace yourselves—what if I told you your favorite reads could also read you? Welcome to the world of bibliomancy, where every page turn can offer a glimpse into the future or solve a present conundrum. It's like combining a cozy reading nook and a psychic hotline.
Sacred or Not, The Choice is Yours 
Traditionally, bibliomancy was practiced using religious or sacred texts like the Bible, Quran, or the Bhagavad Gita. But the modern twist? You can do it with just about any book that resonates with you—yes, even that dog-eared Harry Potter can serve as your oracle.
How Does it Work? 
Simple yet profound. Hold a question in your mind, or perhaps a general theme you want guidance on. Then, while keeping your eyes closed, let your fingers skim the pages of your chosen book. Stop intuitively and point to a sentence or passage. Read it and ponder how it may relate to your question or situation. Voila! You've just done bibliomancy.
Decoding the Text 
The beauty of bibliomancy is that the passage you land on can be interpreted in myriad ways—it can be literal advice, a metaphor, or even a sign to push you towards certain actions. The key is to let your intuition drive both the selection and the interpretation. Remember, there's no wrong way to read the signs; it's all about what resonates with you.
Intuitive Literary Exploration 
For the skeptics among us, consider this: bibliomancy isn't so much about the book having magical properties but about your intuition guiding you to the wisdom you need at the moment. It's a great exercise in trusting your gut and opening your mind to synchronicities.
But Wait, There's More! 
If you're into the classics, why not try bibliomancy with literature known for its deep wisdom—like works from Shakespeare, Rumi, or even ancient philosophers? The point is, the sky's the limit when it comes to your literary oracle.
So, the next time you're in need of some guidance or simply want to add a sprinkle of magic to your reading time, give bibliomancy a try. After all, books have always been a source of wisdom; now they can be a source of foresight, too! 

Bone Divination: When the Ancestors Speak Through the Bones 💀🔮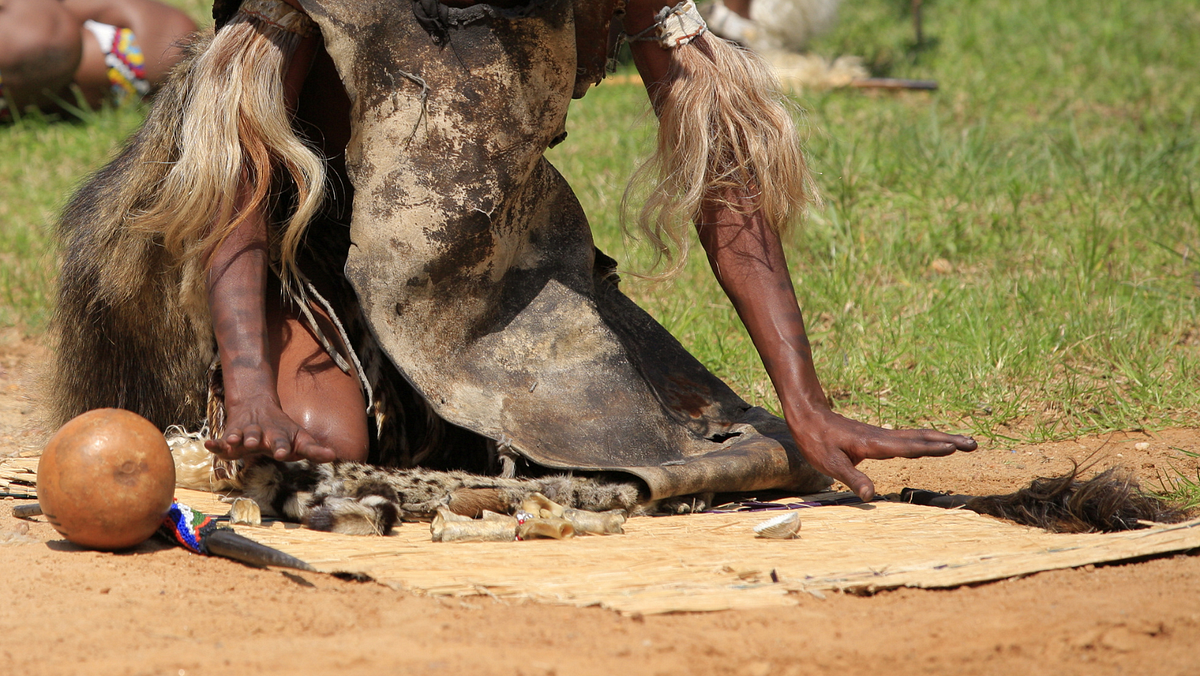 Okay, hold onto your hats because we're diving into a divination practice as ancient as time—bone divination, also known as throwing the bones or casting lots. It's like a cosmic conversation where you're not just texting with the universe but also getting CC'd on messages from ancestors and ancient energies. Intrigued? Buckle up!
The Basics: What Are We Even Talking About? 
In bone divination, a collection of bones, shells, stones, or other small symbolic objects is cast onto a surface or cloth. Each object carries a specific meaning, and the way they land and relate to each other reveals messages and insights you wouldn't want to ignore. It's storytelling through elements of nature, and let me tell you, the stories can be eye-opening!
Cultural Roots: A Global Affair 
This isn't just one culture's mystical hoodoo; it's a universally ancient practice. From African traditions to Native American practices and even ancient European methods, bone divination spans across different cultural landscapes. It's like the Rosetta Stone of spiritual practices—multicultural and multilingual in its wisdom.
Getting Started: Essential Reads 
Before you start collecting bones, shells, or other casting objects, you'll want a guidebook to make sense of the symbols. "Throwing the Bones: How to Foretell the Future with Bones, Shells, and Nuts" by Catherine Yronwode is an absolute must-read. It's practically Divination 101 for bone enthusiasts, taking you through the basics to more complex interpretations.
Do It Yourself: Create Your Own Set 
One of the coolest things about bone divination is the DIY element. You can create your own set of casting objects from things that resonate with you personally. Maybe it's a stone you picked up on a memorable hike or a shell from a transformative beach trip. Each object you choose will infuse your readings with personal energies and meanings.
Let's Talk Skill Level: Anyone Can Do It 
You don't need a shamanic initiation or an ancient scroll to get started. With some reading, intuitive tuning, and practice, anyone can tap into the wisdom of bone divination. Think of it as spiritual arts and crafts with an enlightening twist.
The Endgame: What's the Point? 
Whether it's gaining insight into personal challenges, making decisions, or simply connecting with ancient wisdom, bone divination offers an enriching experience that layers your spiritual journey with deeper textures of understanding.
So, if you're ready to rattle some bones and shake up your spiritual game, bone divination is waiting for you. Who knows? You might find that it unearths insights you never knew you needed. 
Your Spiritual Journey is Calling: Why Not Level Up? 🛤️🌟

Hey, whether you're just dipping your toes into the spiritual pool or you're the Gandalf of divination practices, venturing into the lesser-known can be a game-changer for your soul's journey. Think about it: Would you rather walk a path you've already tread a hundred times or blaze a new trail full of mysterious turns and magical encounters? 
Expand Your Spiritual Vocabulary 
Adding different methods of divination to your repertoire is like learning a new spiritual language. Each one offers a unique dialect, a set of symbols, and a distinct narrative, enhancing your ability to communicate with the Universe. It broadens your understanding and gives you more ways to ask, listen, and interpret what the cosmos is trying to tell you.
Your Inner Mystic is Curious 
Remember, your spirit is inherently exploratory. It wants to wander, learn, and grow. When you embrace new forms of divination, you're not just collecting spiritual trinkets; you're gathering tools that can help you dig deeper into your inner world. That could mean unearthing hidden talents, discovering new sources of inspiration, or finding answers to questions you didn't even know you had.
The Rewards Are Priceless 
When you step into that metaphorical magical forest of new divination methods, every little discovery becomes a reward. That first intuitive hit you get from scrying or the moment when a particular rune seems to call out to you can be profoundly transformative. And these small moments build up over time, slowly painting a more vibrant, complex, and enriching picture of your spiritual landscape.
Discover Your Unique Blend 
You don't have to pick just one path—feel free to mix and match! So, my friends, why stick to just tarot cards when the world of divination is an endless ocean of possibilities? Dive in, explore, and make your spiritual journey a grand adventure. 
Till next time, keep exploring and keep being magical!